Wireless Digital Keypad
Automatic Technology's innovative weatherproof access device offers enhanced flexibility for accessing your home. With this smart device, you no longer need to carry keys with you when you're out. Equipped with the state-of-the-art TrioCode128 coding format, it ensures unmatched security and uninterrupted operation. Additionally, the device features a convenient back-lit display, making it suitable for night-time use. With this clever access device, accessing your home becomes effortless and secure, even in low-light conditions.
Compatible Openers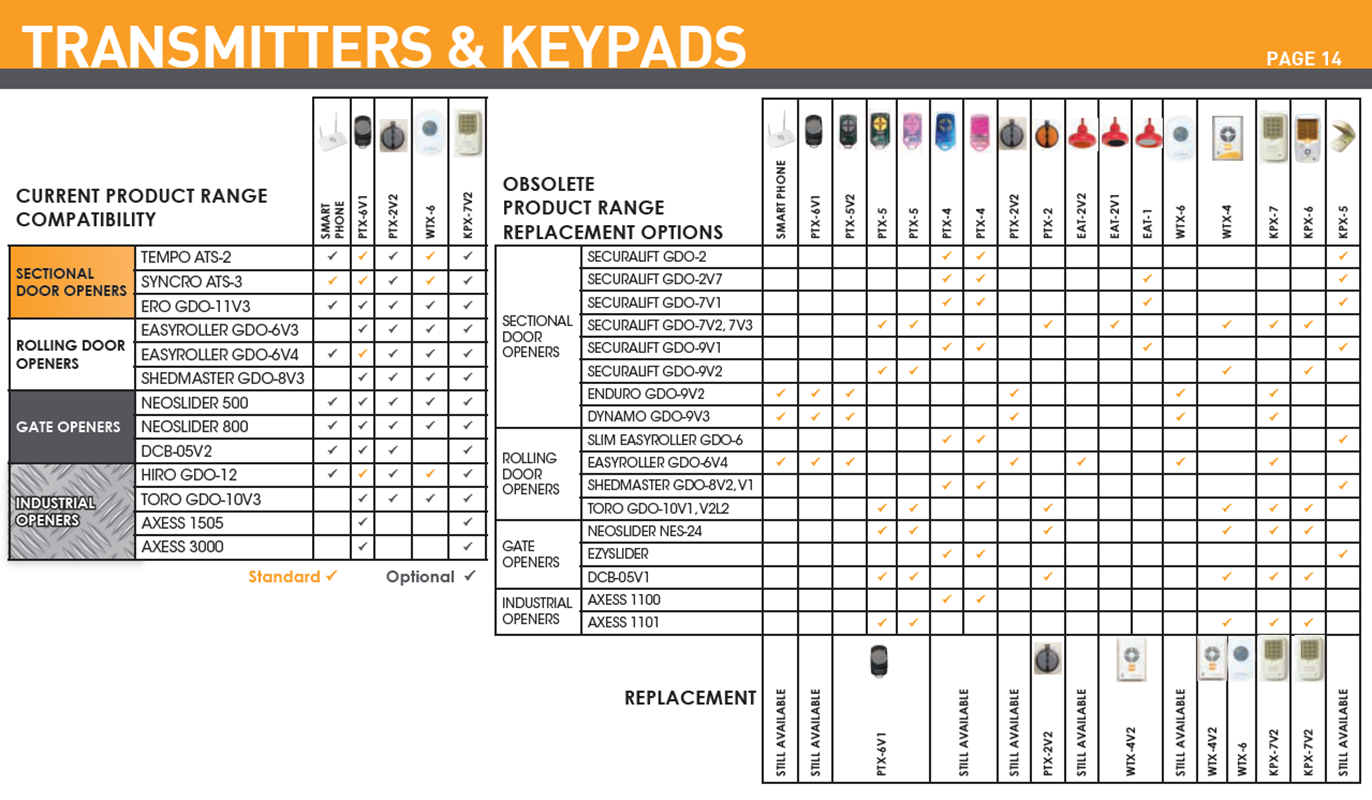 Need some help?
Not sure which product will best suit your needs? Give us a call on 1300 133 944 and we can help answer your questions.